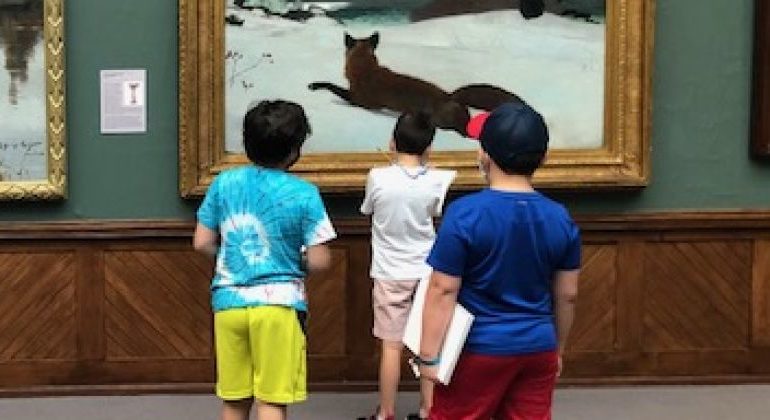 Families and educators! Join PAFA for special programs filled with interactive art tours and lessons. Visit the first and oldest art museum and art school in the United States and explore its internationally known collections of American art during dedicated hours. Activities facilitated by professional museum educators are designed to serve homeschools, co-op groups, and individual families, as well as locally attending cyber school students.
Each program offers an engaging theme and focuses on the enhancement of academic curriculum highlighting literacy, observation, critical thinking, communication, and social skill development. This program offers a great opportunity for interaction between different homeschool groups in a creative setting. Space is limited to 20 participants; please register early.
10/13 Tour: Salon with a Twist
Discover how contemporary artists take traditional styles of artmaking and turn them into unique narratives by creating their own collections of objects and styles in surprising and new ways!
10/13 Art Lesson: Still Life Narrative
Create a layered mixed media still life narrative inspired by the updated Salon Gallery at PAFA using a variety of materials and application techniques!